Brandt-Roberts Galleries is pleased to announce the representation of Stacy Leeman. Leeman is a Columbus-based abstract oil painter who often takes Jewish texts and creates artworks using a style she refers to as gestural symbolism.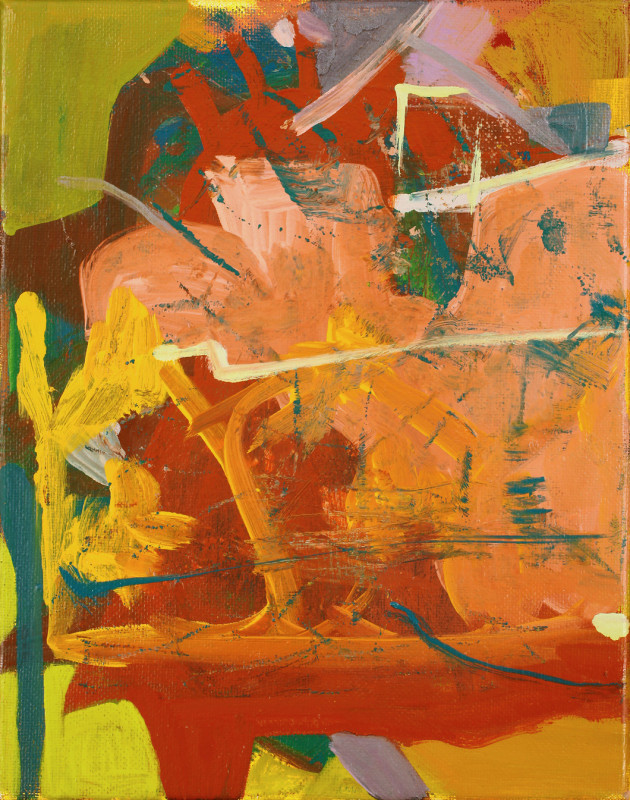 Stacy Leeman is a gestural painter influenced by Abstract Expressionism and symbolism. She utilizes mark making and the juxtaposition of incongruous colors to create unified and absorbing images, while simultaneously developing a set of symbols in terms of colors, shapes, and underlying images.

Leeman's paintings begin with an investigation sparked by a question or problem, often from a text, for example, traditional Jewish texts or A Room of One's Own by Virginia Woolf. She mulls over these ideas in her studio using tools, paintbrushes, symbols, canvas, wood, panels, and pigments. She applies paint to the substrate through a series of additive and subtractive methods, while turning the canvas to continually discover and investigate. Leeman arrives at a solution through the creation of a set of symbols and colors.
"I've long admired Leeman's commitment to the abstract composition. The intuitive placement of shape and line fluidly moves the eye through the work. She improvisationally responds to each color swath and gestural mark in a way that creates a dynamic cadence." - Michelle Brandt, Owner & Director of BRG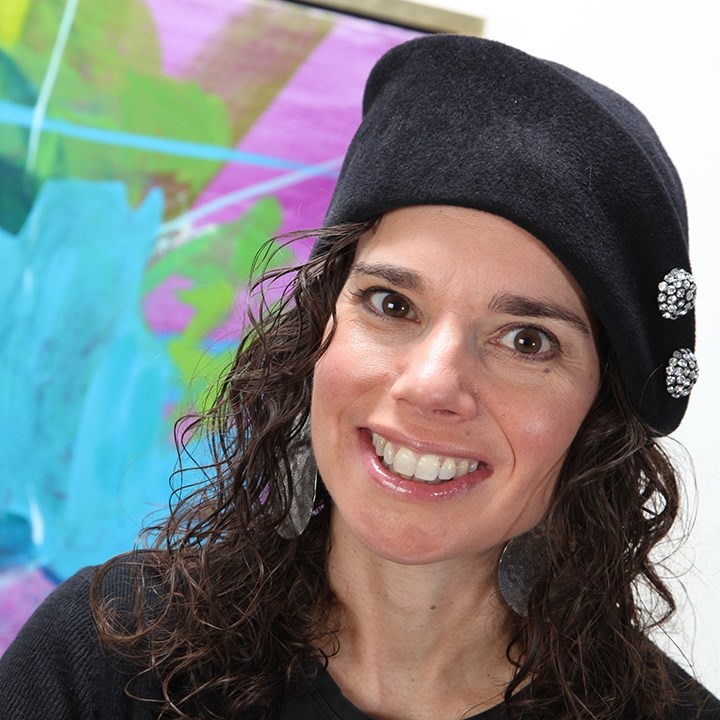 Stacy Leeman is a Columbus-based abstract oil painter. She earned her BA in Studio Art from Oberlin College and Conservatory (Oberlin, Ohio) and her MFA from Mason Gross School of the Arts at Rutgers University (New Brunswick, New Jersey). Her studies abroad have included a year in Jerusalem and a semester at Parsons School of Design in Paris, France. Leeman's work has been exhibited widely in solo and group exhibitions throughout the United States. Her work is held in public and private collections, including Princeton University (Princeton, New Jersey). She is the recipient of numerous awards and honors, including grants from the Greater Columbus Arts Council and Vermont Studio Center.
"The beginning paintings in a series for me are fraught with excitement and fear, as I have no roadmap for the finished works. This not knowing, though, is part of the thrill of painting." - Stacy Leeman