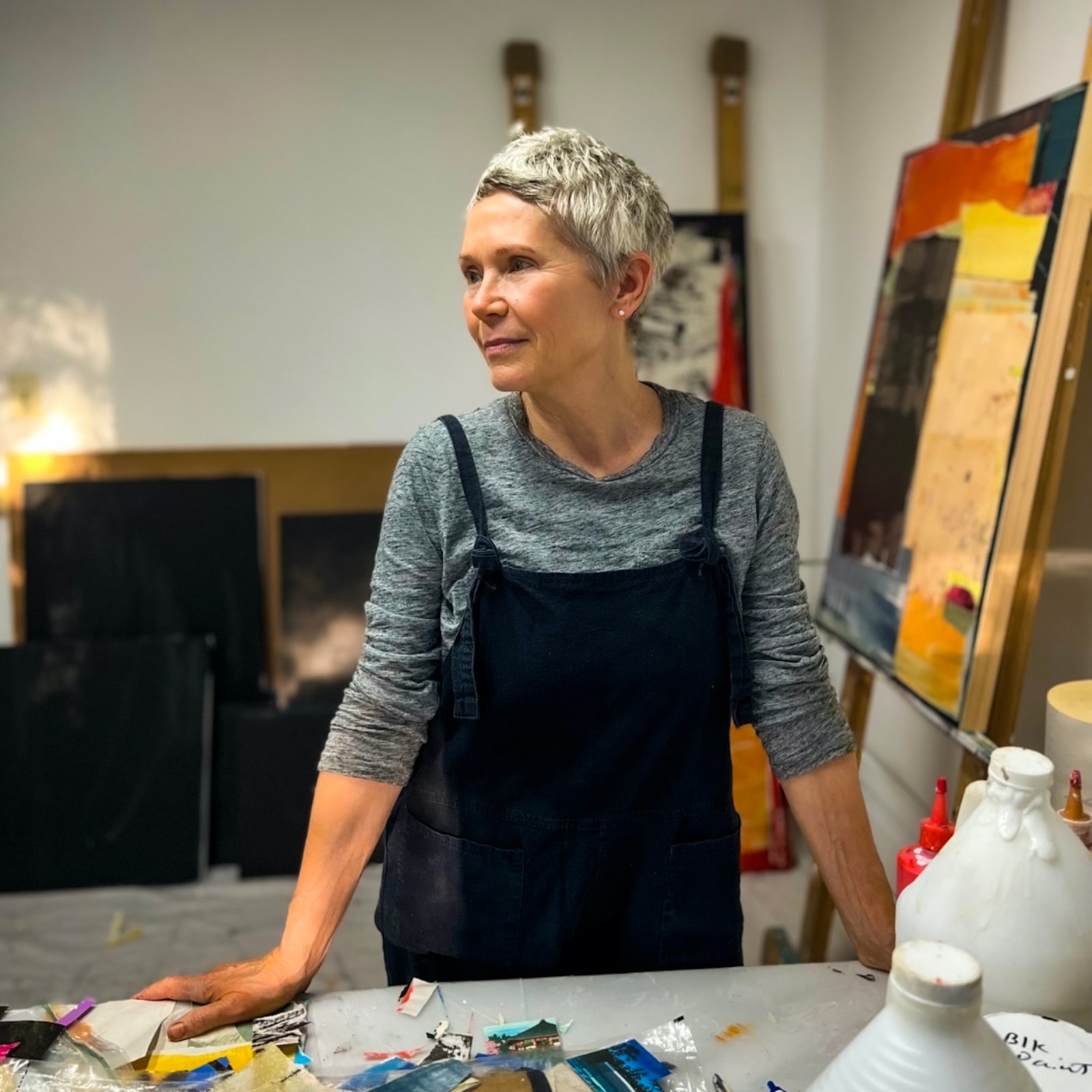 American
B. 1957
Teri Dryden's unorthodox path to becoming an artist began with immersion in an ancient art form in which she was the medium. A theater major at Towson University in Baltimore, Maryland, she excelled in physical expression and comedy. At the urging of an instructor, she auditioned and won a coveted spot as one of the few female clowns in the Ringling Brothers Barnum and Bailey Circus. For two unforgettable years, she performed in every state in the U.S. in one of the most colorful and visually stimulating environments imaginable.
"My work is informed by extraordinary life experiences that have shaped my aesthetic and world view. I have an intense curiosity about places and the ways in which they can unite us. As an artist, I don't simply 'see' visual stimuli — I absorb them, and they become a part of my psyche."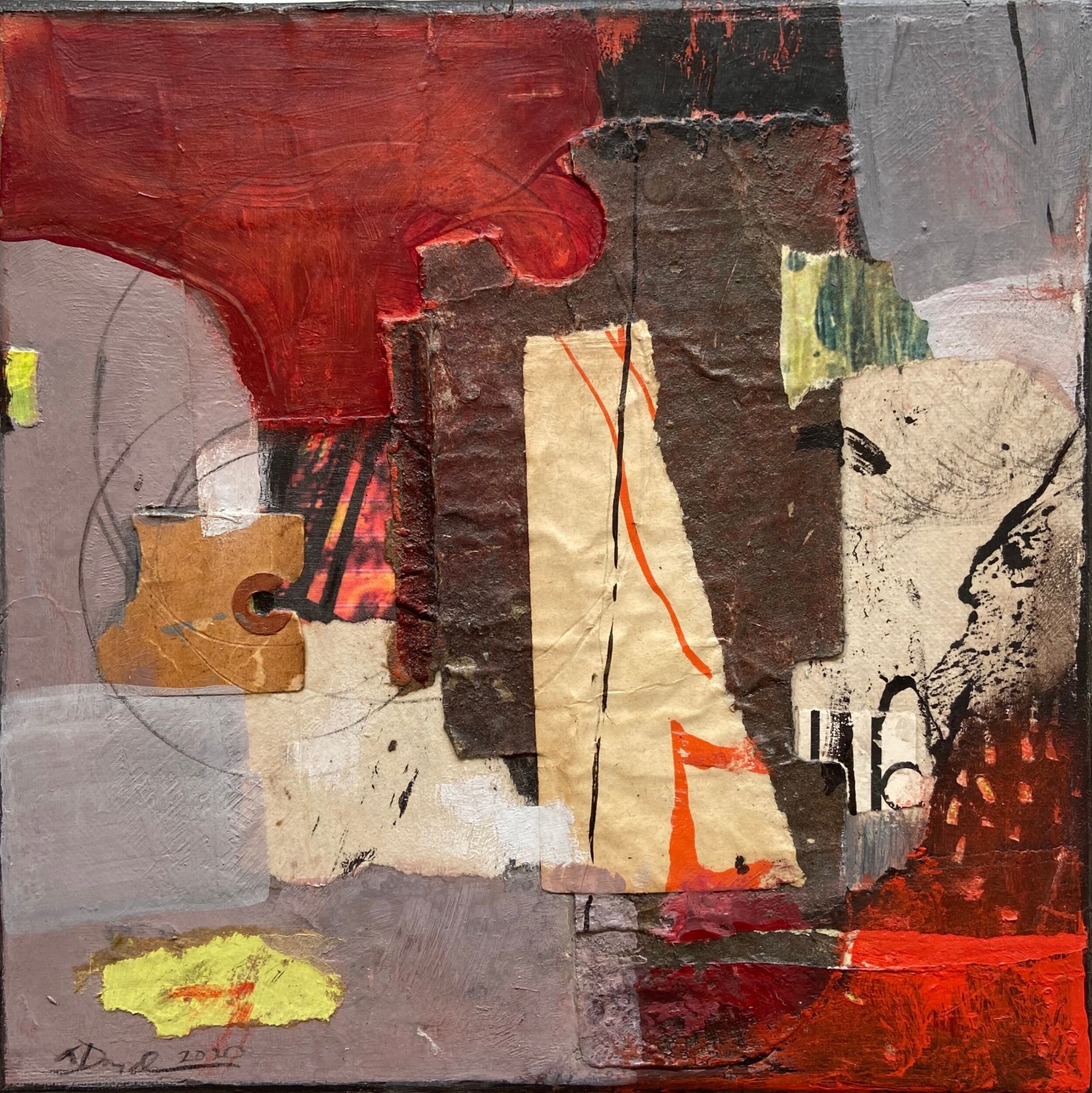 She then moved to Los Angeles and became an award-winning stage actress, but left the stage when her first child was born. After making beautiful fiber art for several years, Teri decided to take an art class, and discovered a latent talent and passion for painting and drawing. During a remarkably short and prolific period, she won several awards and sold dozens of paintings and drawings to rapt fans who recognized her unique sense of composition and color in dramatic florals and still-lifes. She feels she has found her true aesthetic after discovering the fascinating world of abstract painting and collage.
She is a member of the Collage Artists of America, National Collage Society (Signature Member), Women Painters West, Global Art Project and IAA/USA an NGO partner of UNESCO. Her work will be included in an upcoming exhibition, "Artful Connections" at the Owensboro Museum of Fine Art in Owensboro, Kentucky.