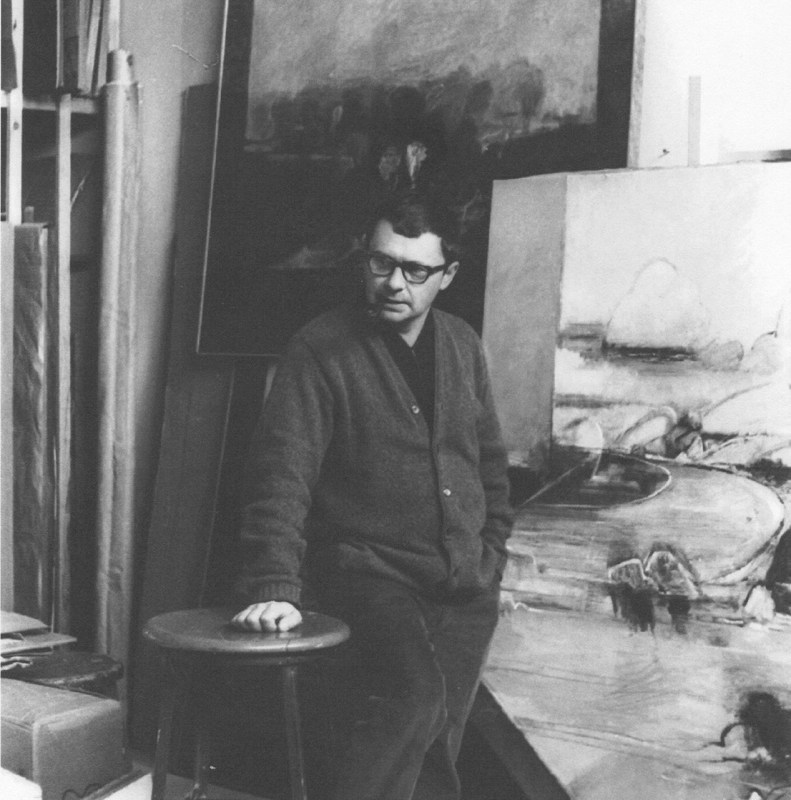 Robert Knipschild (American, 1927-2004) was born in Freeport, Illinois. He studied at the University of Wisconsin, and at Cranbrook Academy of Art were he worked under Zoltan Sepeshy. In 1950, at the age of twenty-three, his work was selected for the Metropolitan Museum of Art's widely acclaimed exhibition "American Painting Today." Since that time he has received wide recognition with over seventy-five one-man shows and several prizes in important competitive exhibitions. Knipschild's work has been exhibited at the Boston Museum; the Baltimore Museum of Art; the Museum of Modern Art; the Whitney Museum, the Corcoran; De Young Museum, San Francisco; the Walker Art Center, Minneapolis; the Museum and Contemporary Art Center, Cincinnati, Ohio.
"Painting is hard–You must be willing to destroy that first solution if you wish to go deeper–beyond–to paint out those nice findings–to muddy it up–to scratch into it–to smash the nice things out of it. It is hard–it is painful–it is fraught with failure–but to go beyond has the lure of the sublime. To go beyond yourself to a new place–a land not yet seen"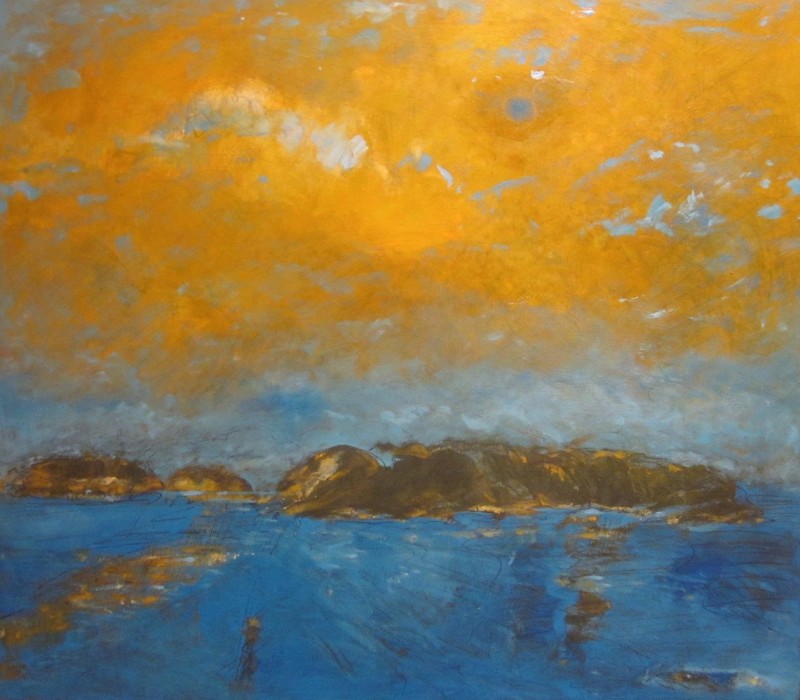 Knipschild's work has been included in important surveys of American Art including the Annuals of the Whitney Museum, the Carnegie Institute, the Walker Art Center, the Pennsylvania Academy of Fine Arts, the Butler Museum, and the Kansas City Museum. He has also exhibited in museums in Europe, Japan, and Australia.
After a brief illness Robert Knipschild died on November 20, 2004. He was the director of graduate studies in Fine Art for the University of Cincinnati from 1967 until his retirement in 1991.