American
B. 1946
After very humble beginnings, Omar Shaheed used his artwork as a means to leave his early struggles and poverty behind. He was repeatedly told that being an artist was not a viable career path. He first studied art by filling out a workbook of sorts offered by an art instruction school he found advertising in the back of a magazine in the early 1960's. After serving in the Navy, Omar began to sculpt and studied more formally on the GI Bill at the San Francisco Art Academy and Memphis Art College.
"I love creating art. It is my life line and without it, I am nothing. I love stone because once it is broken, that is it, ain't no turning back. It presents a challenge and I love a challenge."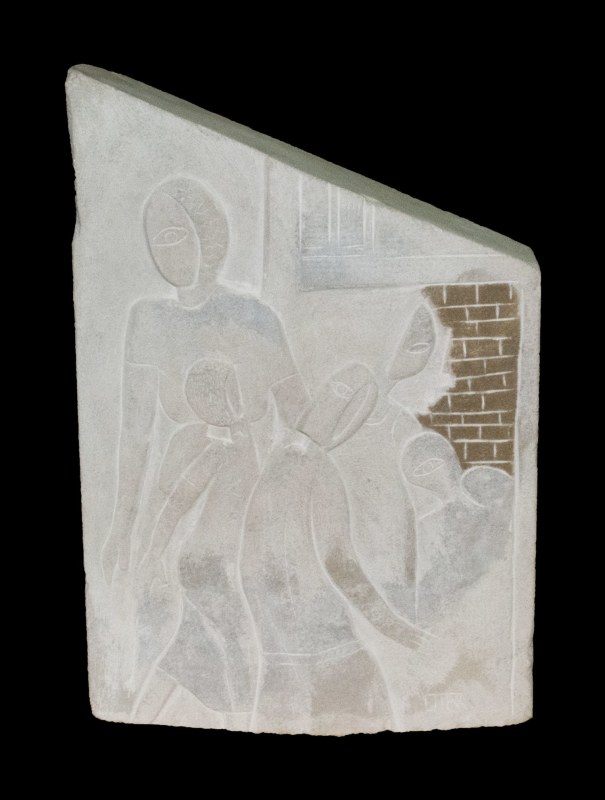 His artistic pursuits have taken him around the country for five decades exhibiting in private galleries and museums such as the National Afro-American Museum & Cultural Center. Sculptural works have been placed at Grant Hospital and the Metropolitan Library Linden Branch in Columbus, Ohio. Additional works can be found in the Bronx, NYC and Laongo Sculpture Park in Burkina Faso. Omar's thought-provoking and culturally significant work has become the embodiment of his life experiences… ones both challenging and triumphal.
.