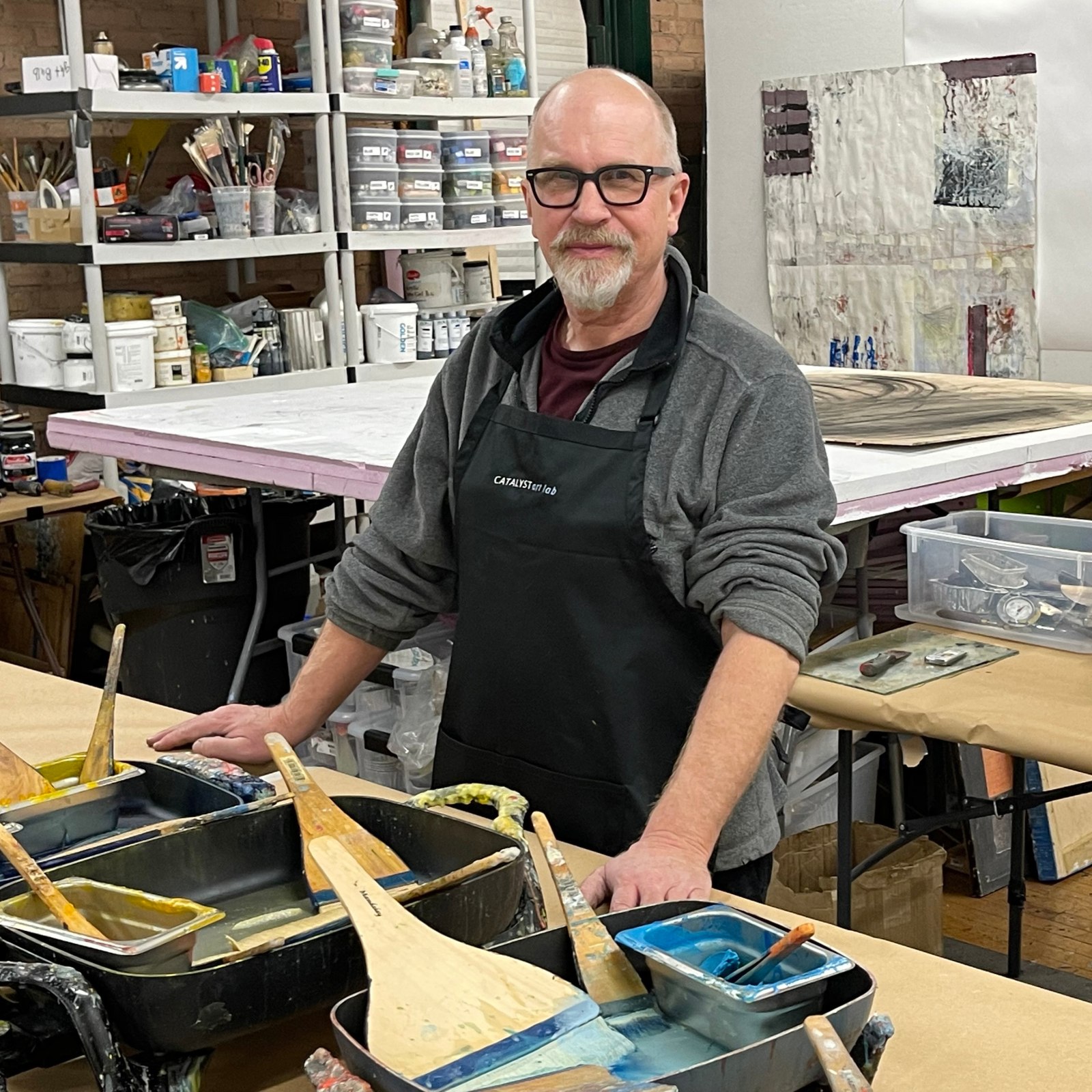 American
B. 1958
Jeffrey Hirst is a Chicago-based encaustic artist whose work explores human intervention. This relationship is largely surmised by man-made structures and the environment they are placed in. For his "shaped paintings," Hirst first builds non-uniform panels that serve as substrate for a highly developed surface, layered with encaustic and oil. His works also include hand-pulled prints and assemblages.
"My belief is that we create to answer questions that we might have about the world and how our piece fits into the puzzle. My own work draws on the influence of urban structure and how cities or urban environments come to influence us."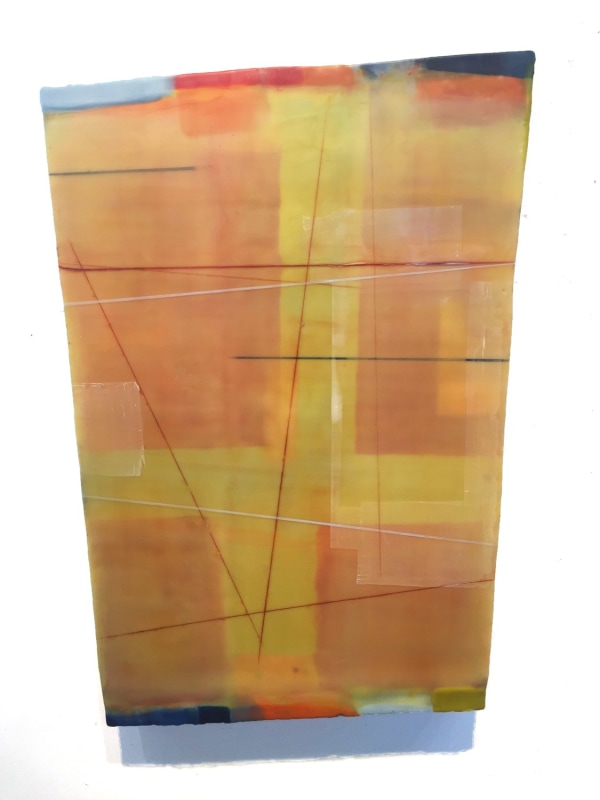 Hirst received his MFA from Louisiana State University and his BFA from the University of Minnesota. He has exhibited his work throughout the United States and Europe for several decades, and his pieces exist in numerous public and private collections including Ballinglen Arts Foundation, Arcstone Technologies, Grant Thornton International, Great River Energy, SAP America, and Southern Graphics Council. In 2019 Hirst was a recipient of the Minnesota State Arts Board grant, the DCASE City of Chicago Individual Artist grant and was awarded a fellowship residency at the Ballinglen Arts Foundation in County Mayo, Ireland. Hirst co-founded Catalyst Art Lab and teaches encaustic and printmaking workshops across the United States, Canada, Mexico and Ireland.