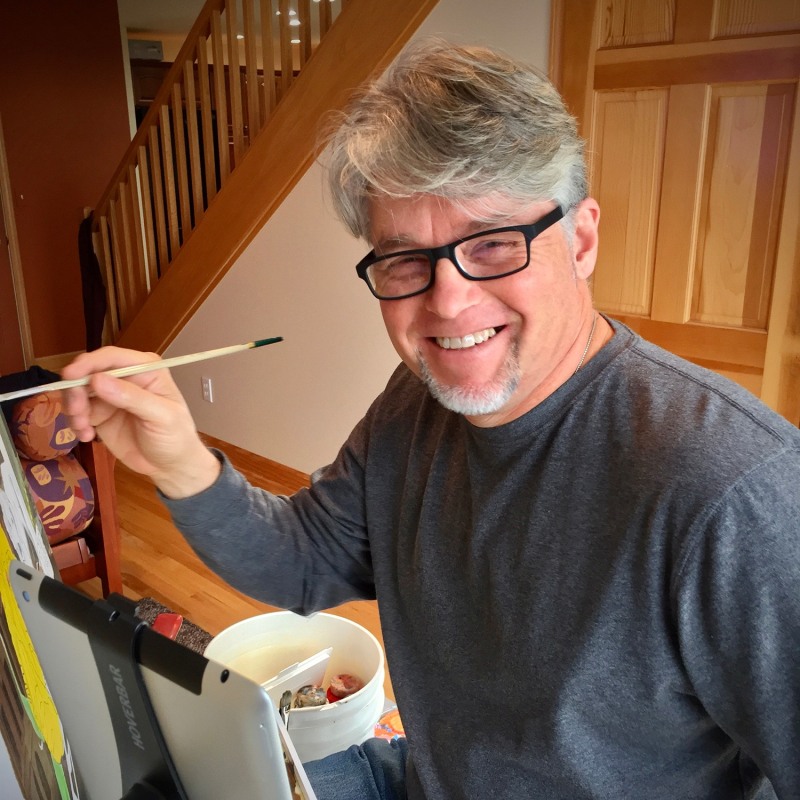 American
B. 1965
Having been recognized as an established and accomplished portrait artist for the past decade, Morgan currently finds his artistic direction moving toward contemporary still life painting rendered in a hyper-realistic style. Judiciously choosing his still life objects, he cleverly juxtaposes unusual items such as produce, worn toys and vintage glass objects to produce thought-provoking compositions. It is in the tension of the inanimate objects that the narrative of the piece is developed. References to film, literature and pop-culture are suggested in his works. He masters the illusion of a seemingly playful work that is often much more deeply layered and complex.
"I don't want one of my paintings to look like a photograph, I want it to look better than a photograph"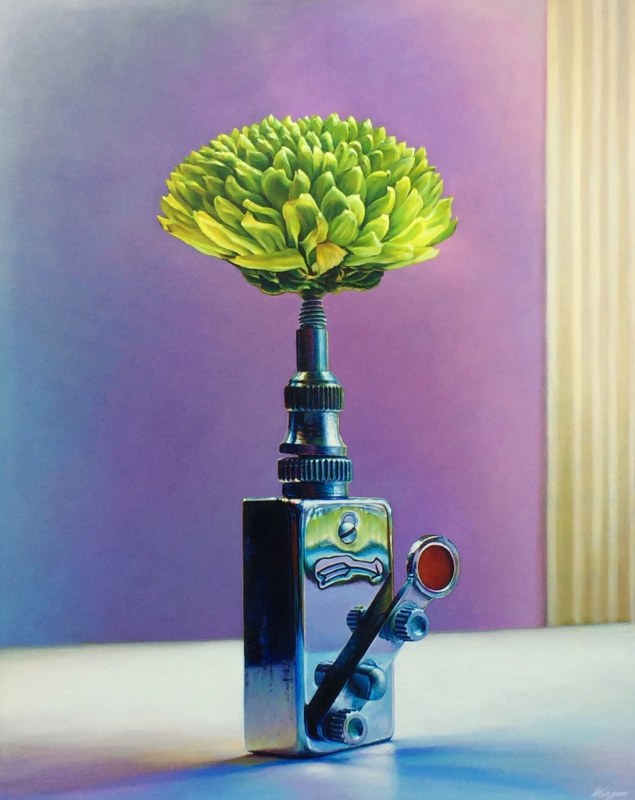 In creating his works, he draws upon the techniques of Old Master painters such as Rembrandt and Rubens by employing chiaroscuro, or the contrast of light and dark areas in a painting. He is largely self-taught and draws inspiration from Rembrandt, Norman Rockwell, John Singer Sargent, Maxfield Parish, and N.C. Wyeth. It is his keen sense of observation that allows Morgan to easily transition from portrait work to contemporary still life painting.