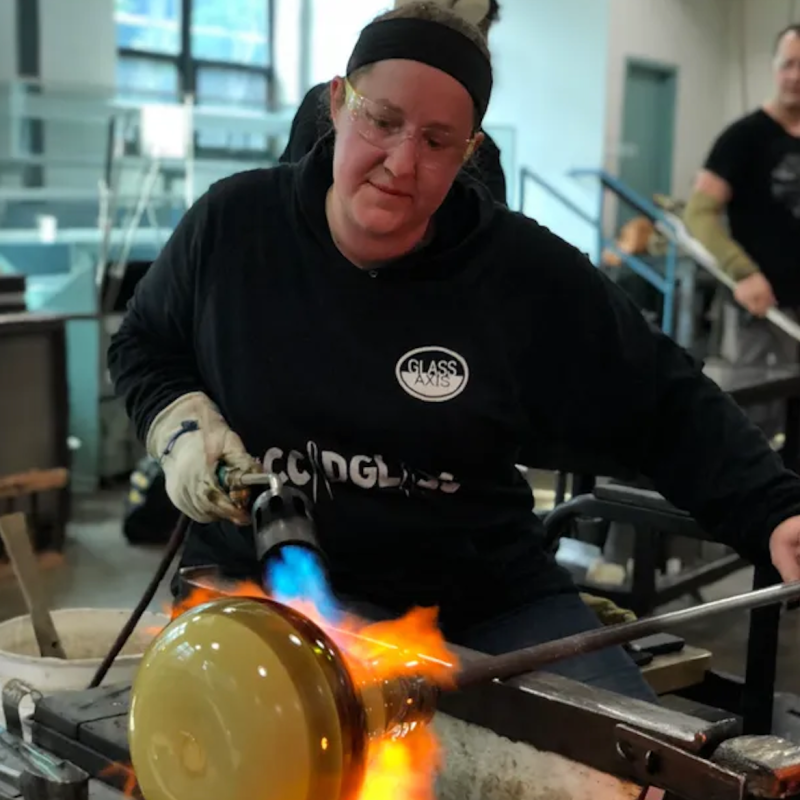 American
Jacci Delaney graduated from Southern Illinois University Carbondale (SIUC) in 2008, receiving her BFA with a specialization in glass and a BA in Art History. She moved to Columbus from Peoria, IL where she worked at Toraason Glass. Her work is geared towards the beauty of life, especially the very bodies that makes every single living thing. Starting with her thesis in glass at SIUC, Jacci has been fossilizing fish and animals in glass for the past two years. When she attended SIUC, she experimented with fusing fish in glass. Her experimenting paid off, as she became the first person to ever fuse a whole fish or animal in glass, which leaves the skeleton perfectly intact. Delaney pushes these ideas and technical aspects of fusing continually in this new andintriguing work, which will lead to bigger works using bigger animals. She strictly uses only fish that are already deceased. Through her art, they may live forever.
"My art is about seeing the beauty in the everyday things around us."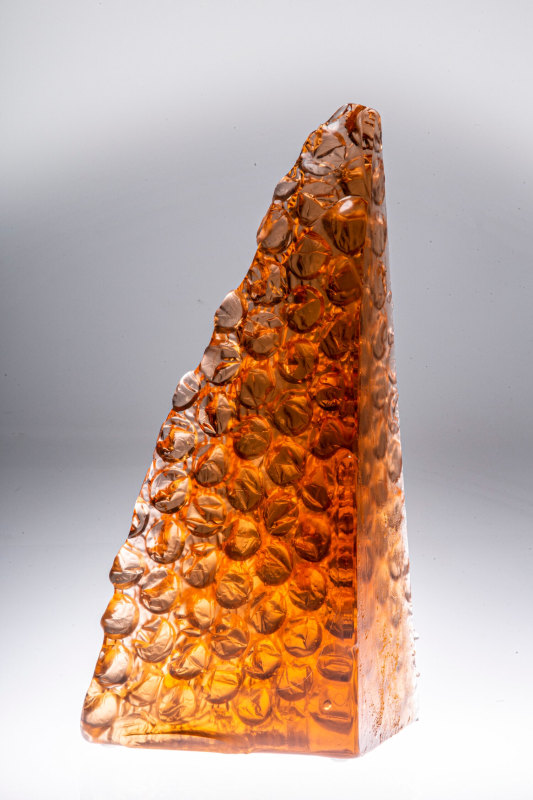 Jacci Delaney has had several solo exhibitions, including two solo exhibitions at SIUC, "Icebergs: Hidden Depths" in 2007 and "Departed and Preserved" in 2008. Third Degree Glass Factory in St. Louis held her exhibition, "Fossilizations" in 2010. Her shows "The Specter of Sentimentality," and "Fragile Goods: The Art of Jacci Delaney" were held in EASE Gallery. In addition to her solo shows, she has participated in a large number of group exhibitions, including "Convergence: Christopher Burk and Jacci Delaney" at Brandt-Roberts Galleries. At the Ohio State University, she has participated in Holofest various times, and has been a part of several different graduate shows as well. In addition, she has involved herself a great deal with Glass Axis in Columbus. She is currently represented by Brandt-Roberts Galleries in Columbus.