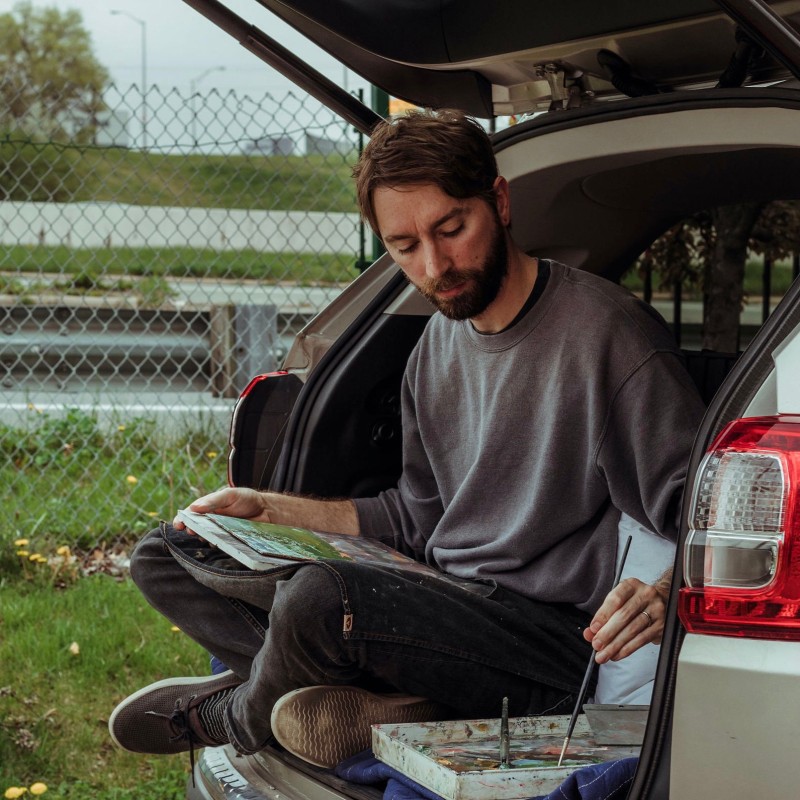 American
B. 1984
Ohio-based artist Cody Heichel uses bold colors and high-contrast tonality to create atmospheric interpretations of daily and recognizable scenery. Heichel aims to capture the mood and movement of his subjects through quick, spontaneous brushwork. The individual strokes that make up his compositions seem arbitrary and fluid. Mysterious figures often occupy the focal point of each composition, and it is through their individual appearance and body language, as well as the language of their surroundings, that the story of each scene unfolds. Urban cityscapes, rural settings, and national and international locales provide the inspiration for Heichel's work.
"I want to bring back light in things that are right in front of people, and remind them that there's interest everywhere you look."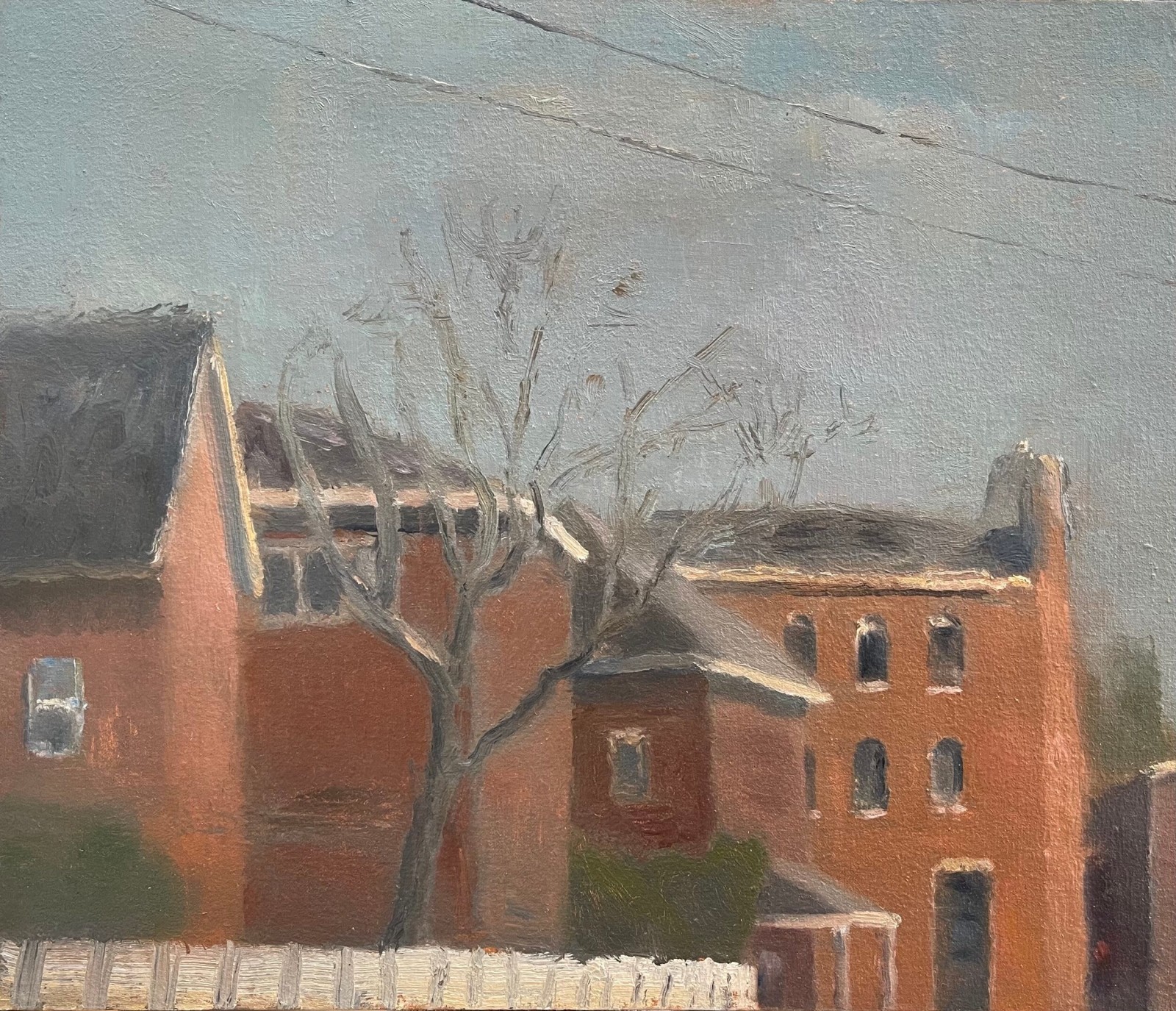 Heichel is a Signature Member of the Ohio Watercolor Society, a Member of the Ohio Plein Air Society and an Associate Member of the American Watercolor Society. He has received numerous awards for his work, including an Individual Excellence Award from the Ohio Arts Council, First Place in the Columbus Through A Lens Competition, hosted by Le Meridien Columbus - The Joseph. He is a recipient of a Visual Arts Fellowship from the Greater Columbus Arts Council and the Columbus Museum of Art, as well as a recipient of the Dresden, Germany Residency.