Jolene Powell's new Solstice Series hails the artist's highly detailed line work combined with sophisticated color palettes, while introducing new ideas into the intricate paintings. Of her new series, she says: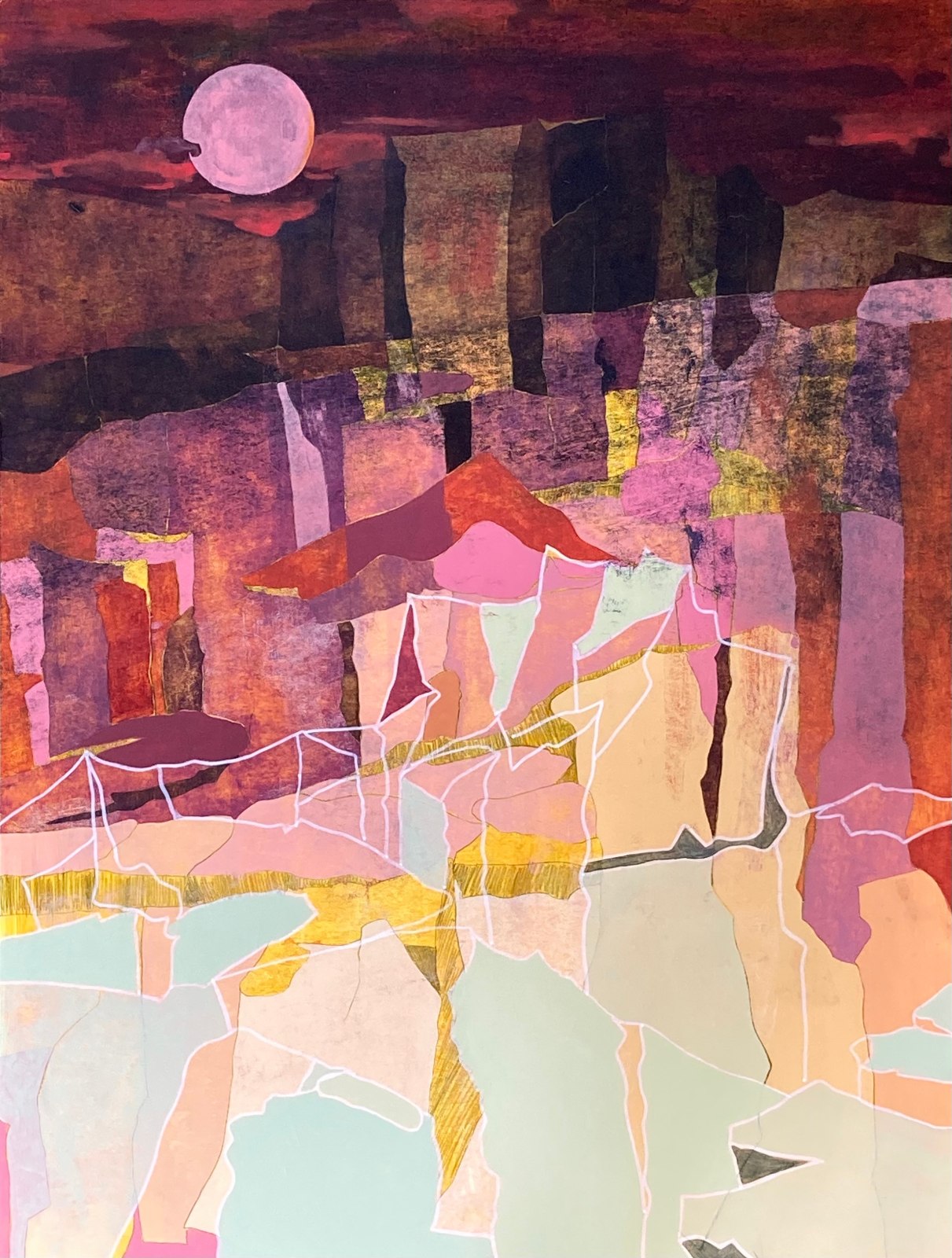 "In my Solstice Series I am embracing consciousness and a sense of the sacred to create a landscape that echoes change and the ethereal. Additionally, I am substantiating the divine feminine association with the landscape that I have always felt and now represent with color and intention.

I am literally taking pieces from different views of the same type of scene with the purpose of documenting the ever-changing landscape that happens both naturally and at the hands of humans. As a society we are bombarded with images of rocks and ice falling into the sea, yet we have become numb. In this series I intend for the landscape to be a tool to my concept of preserving and stabilizing our environment. When people connect to something on a personal level, change and awakening happens, and I aim for people to connect to landscape on a human level through my work."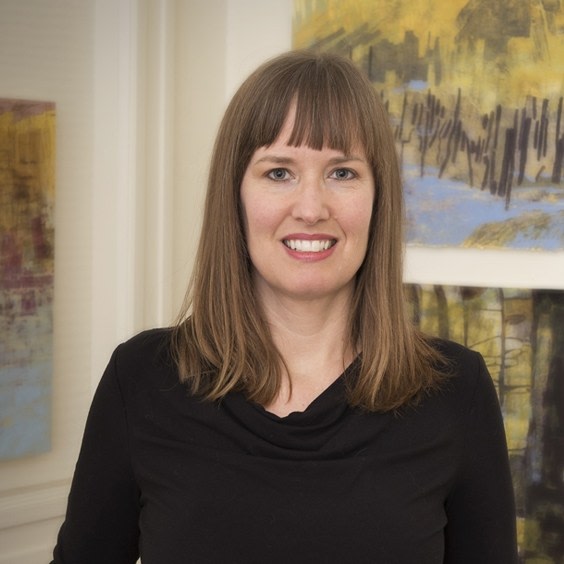 Jolene Powell is a McCoy Professor of Art and Director of Gallery 310 at Marietta College. Although she lives in the Midwest, she has spent several summers painting the coast of Maine and her fog-saturated residency at the Heliker-LaHotan Foundation generated much of her recent visual inspiration.
Jolene received her MFA from Boston University in 2001, and has an extensive exhibition record which includes: 10th Annual American Landscapes, Maryland Federation of Art; Summer Exhibition, Courthouse Gallery, Ellsworth, Maine; Monotype Guild of New England, National Show, Fitchburg Art Museum,
Fitchburg, Massachusetts; Simplicity and Suspense, Narthex Gallery, New York City; Maine As Muse, Lohin Geduld Gallery, New York City; Jolene Powell: Zephyr Memories, ENO Gallery, Hillsborough, North Carolina; and Weather Flux, Reservoir Art Space, Ridgewood, New York. Jolene spent her fall 2016 sabbatical at the Nes International Artist Residency in Iceland and in 2018, Jolene received the Edward G. Harness Outstanding Educator Award.