Gabriel Pozzo's oil paintings present a contemporary slant on figure painting and domestic scenes. The artist presents partially clothed figures rendered in a Classical style, but they often take on a Surrealist or dream-like feel, as they hover above a mattress or are swathed in blue. He also depicts remnants of daily life, such as empty, unmade beds, that allow us to the view the every day through a new, more intimate lens.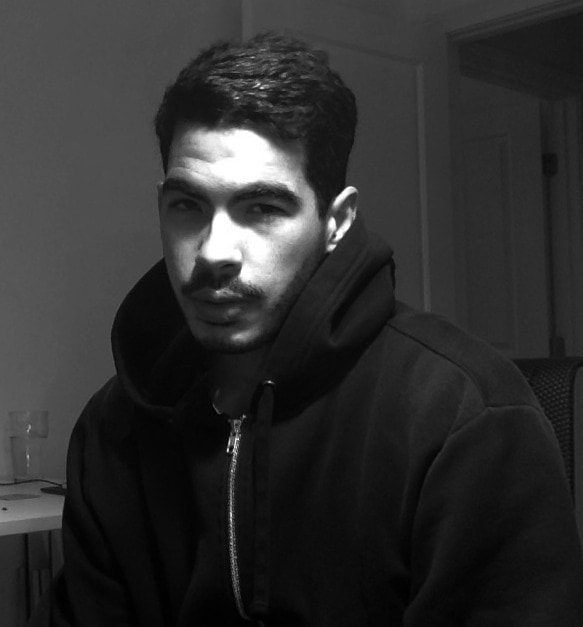 Gabriel Pozzo is a self-taught artist who was born in Washington, D.C., but relocated with his family to Caracas, Venezuela soon after. Drawing has accompanied Gabriel since he was very young, providing both solace in times of leisure and purpose in times of austerity. His propensity for drawing developed into a preference for storytelling. While Caracas didn't present an opportunity for artistic training, Gabriel taught himself the craft of drawing by spending countless hours researching, reading, and learning the practice.
After relocating to the United States in 2016, Gabriel continue to hone his drawing skills. He then began reading manuscripts and old treatises on oil painting, and continues to explore the figure and domestic settings through oil paint. Gabriel lives and works in Nashville, Tennessee.