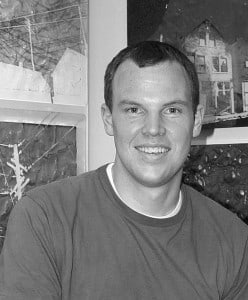 Trained at the Cleveland Institute of Art, Scott Goss works in the field of glass painting, engraving, fusing and firing pieces with copper. When fired, his glass works take on a new life beyond the sum of their parts. Like the materials used to render them, Goss's urban landscapes gain a beauty through his depiction that is not at first readily apparent.Winner of a wide array of awards and fellowships, Goss is a two-time winner of the Viktor Schreckengost Award for Excellence in Glass, as well as a finalist for the Council of Smaller Enterprises Young Arts Entrepreneur Award. Scott was recently awarded a 2015 Ohio Arts Council Individual Excellence Award.
Each piece I create seeks to depict a recognizable place, a building, a landscape, someplace you may have been before but may not fully remember. They seem familiar, yet far away like they have disappeared deep into our memories.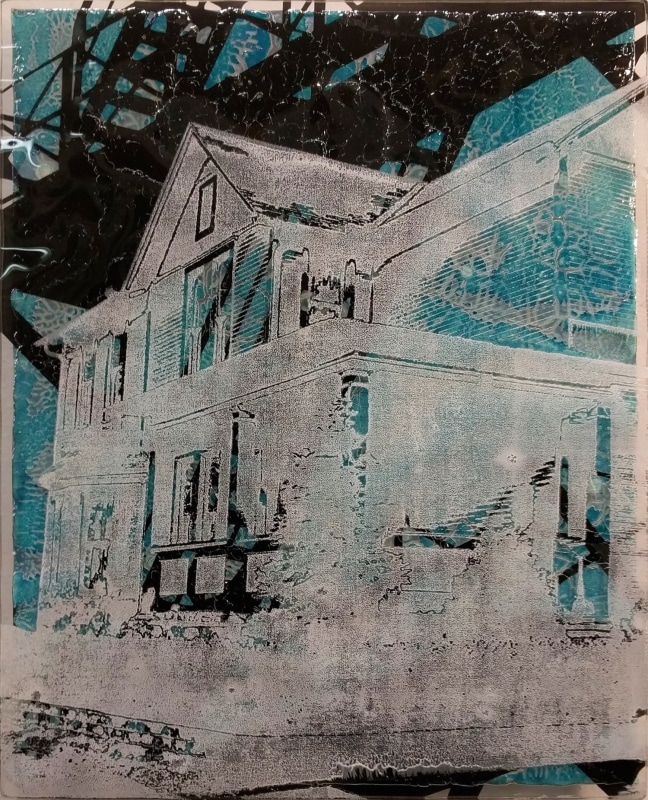 Living and working in Cleveland, Goss uses industrial materials to explore the beauty of the deteriorating urban spaces of post-industrial cities. Goss's work is held in private collections throughout the country, and has been commissioned by several Ohio institutions including his alma mater.