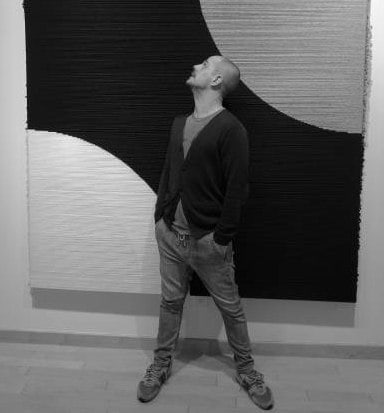 Italian
B. 1978
Marco Querin is a former resident of Milano, Italy and therefore grew up in one of the world's most renowned regions for fashion, visual art and architectural design. His fondest childhood memory is the way the light would cast rays across his home's furniture, rugs and other accessories, breaking up the colors and creating new images to ponder. Querin's father made art and influenced Marco's exploration of materials and making. He first experimented with the use of various natural materials such as poppy seeds, cinnamon powder, saffron and vanilla tea. Eventually embracing the influence of the textile industry in Northern Italy, Querin settled on the use of fiber as his primary medium.
Querin imprints his demands on his materials, looking for three-dimensional solutions for his world of ideas. His extroversion of the traditional canvas is conveyed through a mixed use of fabrics, textiles (thin cottons or silks, thick and rustic wools or rope) and even household materials (PCV tubing, copper, wire) create abstract compositions of color fields, geometric design elements in his own formal language - a nod to the aesthetics and expressions of ground breaking artists such as Mondrian, Kandinsky, and Agnes Martin.
"My life has been one of constant change and adaptation, both unsettling and exciting conditions by which one can still grow and thrive, but that can make it difficult to anticipate outcome and overall direction. Consequently I am intrigued by all that can be controlled. My fiber-based work has, in itself, characteristics derived by this reality such as fragility, tension, elasticity and equilibrium, and only through a precision-based controlled execution, my work comes to life and tells a story that has a clear beginning and an end in sight."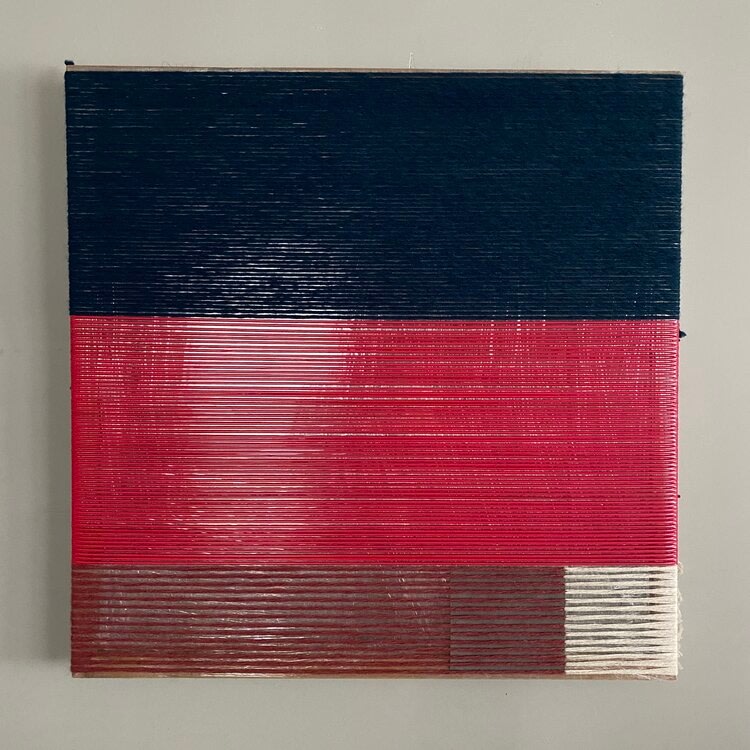 Notable recent exhibitions include: Dallas Art Fair (2021); Indianapolis International Airport (2020); La Calerta, Oaxaca, Mexico (2019); Indianapolis Museum of Contemporary Art (2018, 2016), Kuaba Gallery, Indianapolis, IN (2015); Kristin Hjellegjerde Gallery, London, UK (2013); East Wing X, Courtauld Institute of Art, London, UK (2012); Kunstart 12, Bolzano, Italy (2012); Associazione Culturale Seragiotto ‐ Padua, Italy (2011); India Art Summit, Stark Projects, New Delhi (2011).